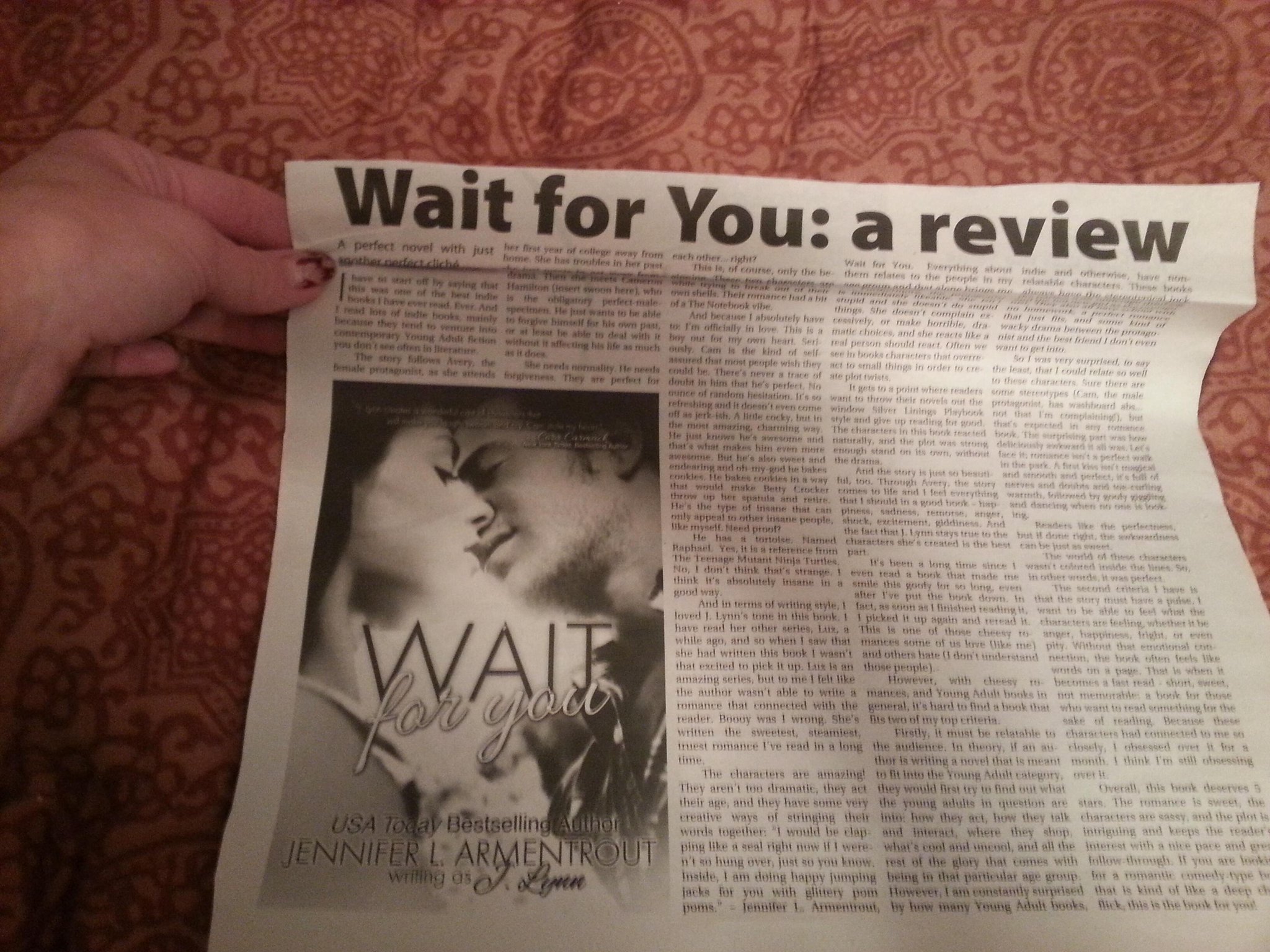 Hey guys! So just an update, I wrote a review article for Wait for You by J. Lynn (Jennifer L. Armentrout) and it got in the newspaper! Obviously not a very high-end, traceable, fancy-shmancy newspaper, but hey! It's in the newspaper! I'll take my victories where I can!
I wrote the article such a long time ago, and when I saw it I was so surprised and it absolutely made my day! Just so you know, the newsletter review is almost identical to the one I posted on here, so just search up on the search bar Wait for You Review and it should pop up. It is different, because this one was a little more professional and this blog is just my diary for all things book related, but same ideas, same gushing over Cam's washboard abs, same rating, etc, etc, etc!
Speaking of, I DID read Trust in Me, and it was AMAZING! I should get a review up, but I've been too busy to write it up so far. I think that after the 26th my schedule should clear up and I'll be able to write a review and read some books that have been on my shelf begging me to pick them up.
That's it for now! See ya!